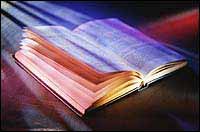 ULTRAFIDIAN: Beyond Faith

Hebrews 11 Before beyond faith we must understand what is faith?
Romans 1:17 For the righteousness of God is revealed in the gospel from faith to faith,
just as it is written, The righteous by faith will live.
Key Passage: James 1:19-2:26 Faith is visible and powerful!

Ultrafidian - Sermon
Do we live beyond faith or is our faith a little thing, smaller than the proverbial mustard seed,
too small to move our hands and feet let alone move a mountain as Jesus declared?
[To watch the sermon please Click the following ...]
August 17, 2008 Ultrafidian-Beyond Faith Video Part 1
August 17, 2008 Ultrafidian- Beyond Faith Video Part 2
Here are the text files from the August 17, 2008 Ultrafidian-Beyond Faith Sermon:
August 17, 2008 Ultrafidian- Beyond Faith
Here are the text files from the September 21, 2008 Ultrafidian-A Prequel: Faith From Beginning to End Sermon (there is no video):
- September 21, 2008 Ultrafidian-A Prequel: Faith From Beginning to End

Please Click here to Return to Home Page

Free JavaScript Date code at top of page provided
by The JavaScript Source